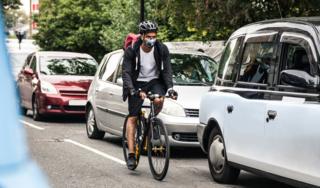 Motorists should be offered cheaper insurance if they take a course to make them more aware of cyclists on the roads, the government says.
The Department for Transport also wants to give councils more powers to tackle parking in cycling lanes.
It is proposing a series of 50 measures in a bid to reduce the number of cyclists and pedestrians killed.
Last year, 100 cyclists died on UK roads and 470 pedestrians were killed, an increase of 5%.
A new cycling and walking "champion" would be appointed by the government as part of the plans, to make sure the DfT's policies meet the needs of road users across the UK.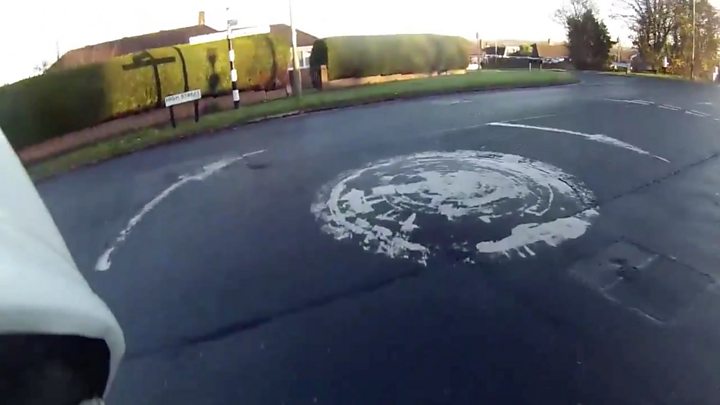 Local authorities will be encouraged to spend about 15% of their local transport infrastructure funding on walking and cycling.
The DfT also wants to create a new police unit to analyse evidence of dangerous driving that has been caught on camera by other road users.
The "back office unit", as outlined in the two-year plan, would allow police forces to handle video and photographic evidence that has been captured on devices like dash cams.
It comes after a similar operation was tried out by North Wales Police in October 2016, leading to the force dealing with 129 cases by the following August as a result of submitted footage.
A review of the Highway Code could also be carried out to consider its guidance about how drivers should behave in relation to vulnerable road users.
An alliance of walking and cycling organisations – Cycling UK, The Ramblers, British Cycling, Living Streets and Sustrans – said they were frustrated the overall strategy did not place more emphasis on speed reduction.
'Helping save lives'
Cycling UK chief executive Paul Tuohy said: "Lowering vehicle speeds around people walking, cycling and horse riding doesn't just reduce the danger to them, but also their perception of the danger.
"While the DfT's proposals for amendments to the Highway Code will help save lives, ignoring the threat and dangers of speeding is disappointing."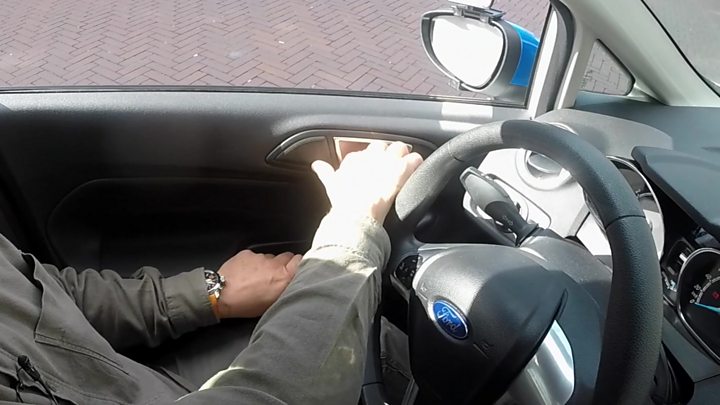 Cycling and Walking Minister Jesse Norman said: "Greater road safety – and especially the protection of vulnerable road users such as cyclists, pedestrians and horse riders – is essential.
"We want to improve air quality, encourage healthy exercise, reduce obesity and boost our high streets and economic productivity.
"That means more support for cycling and walking, and that's what these new measures are designed to deliver."
A spokesperson for the Association of British Insurers says "We are unaware of this proposal. There have been no discussions between the ABI and the government on any proposals around motor insurance premiums and its bikeability scheme.
"Insurers support improved road safety, but in 2017 less than 0.1% of motor claims involved cyclists, so it is hard to see how this could have any meaningful impact on premiums."
Read more: https://www.bbc.co.uk/news/uk-46294511