The sons and daughters of John Wayne, John Lennon, Caitlyn Jenner and others tell us what it was like to grow up with a world-famous dad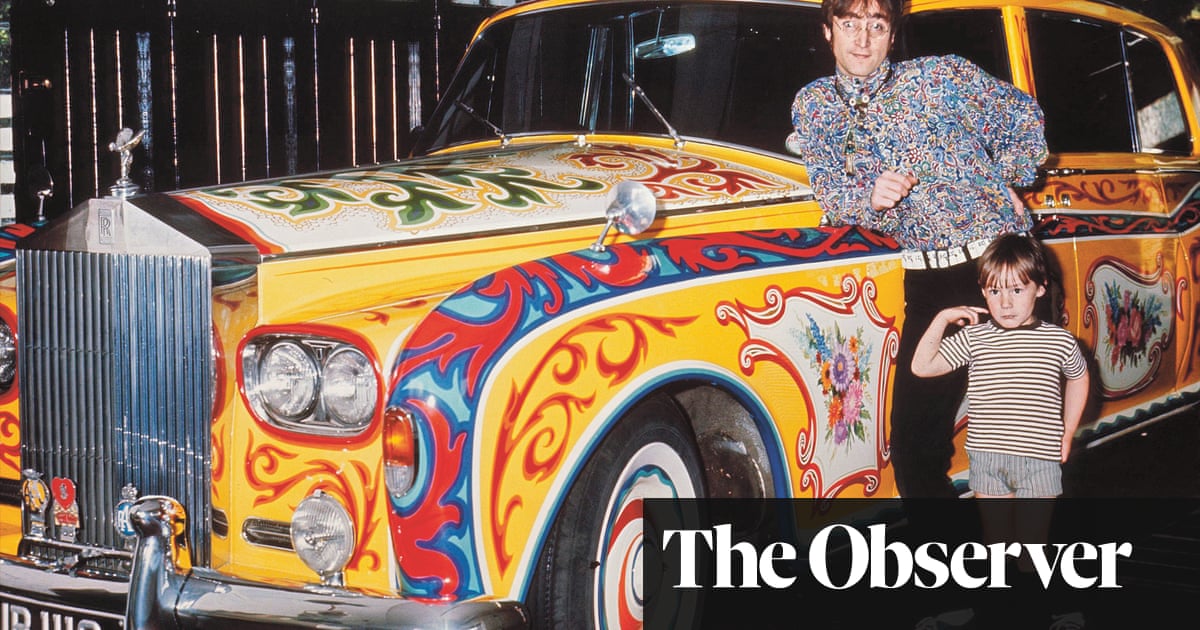 John Lennon by Julian Lennon
A lot of the happy memories of my father are from the late 1960s at Kenwood, the old Tudor house we had in Surrey, when I was a little boy. Without knowing it, I probably saw some of the greatest musicians in the world come and go through that house.
I remember sitting on the roof of that house with my dad making a balsawood aeroplane. There was a great view from up there. As a kid, I thought my dad was pretty happy with the family, the family home and his place in the world. Who could have predicted that everything was about to change?
The Beatles had just released Sgt Peppers Lonely Hearts Club Band. At the time, my dad had his famous psychedelic Rolls-Royce Phantom V, which I adored because it had a record player in the back. We also had a Honda Monkey bike, a mini motorcycle we used to ride around on. Ringo [Starr] lived down the road and my dad would take me to see him on the bike.
At Kenwood, my father and I were close. So close, in fact, that though my first name is also John, I started to get called Julian or Jules since when my mum would shout, John, your dinners ready! both my dad and I would react.
Then suddenly my dad literally disappeared off the face of the planet. At least, thats how it seemed to me. He and Yoko Ono were deeply and publicly in love. And I felt as if my mum and I had been cast aside. Not everyone forgot about us, though. Paul wrote Hey Jules after dropping in to check how my mum and I were doing. (Obviously, the title of the song changed to Hey Jude).
Maybe 10 years passed during which my dad and I barely spoke. I was very angry about how he left the family. It was thanks to my mum that we started having conversations again. She was such a gentle soul, never vindictive in any way, shape or form. She always wanted me to have a relationship with him.
I was scared the first time I went to visit him in the US after my parents divorce. I was becoming more aware of the magnitude of this man. Much to my relief, the visit was a success. My dad was charming and funny and warm. From that trip on, I remember us getting along better.
I hesitated to enter the music business because of who Dad was. I would send him the odd cassette of me playing live, or song ideas I had recorded on a little Sony Walkman he had given me.
He warmly encouraged me to continue playing, but sadly, he never really got to see my career unfold, as he passed when I was just 17. When I did finally become a professional musician a few years later, I felt like I understood him better.
I try to remember my dad as fondly as possible. I strive for forgiveness and understanding in that area of my life, for the difficult times he put my mum and me through. I loved her more than anything and cant forget how poorly he treated her. But our relationship was getting better before he died. He was in a happier place. He wanted to reconnect, not just with me but with the rest of his family. He never got a chance to do so. Even now, almost 40 years after he died, I hold my fathers memory dear.
Julian Lennon is a musician and photographer and the founder of the White Feather Foundation
Caitlyn Jenner by Brandon Jenner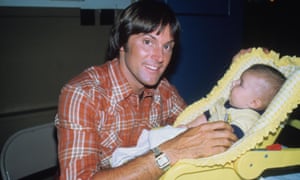 Read more: https://www.theguardian.com/lifeandstyle/2020/mar/29/he-didnt-even-pretend-to-let-us-win-the-worlds-biggest-stars-by-their-children